LANSING, Mich. — Sen. Ruth Johnson, R-Holly, welcomed Trent Myre to the Michigan Capitol on Wednesday night as her guest for Gov. Gretchen Whitmer's 2023 State of the State address.
Myre is the older brother of Oxford High School student Tate Myre, who was tragically killed during the November 2021 shooting at the school. In the new Legislature, Johnson represents Oxford in the state Senate.
###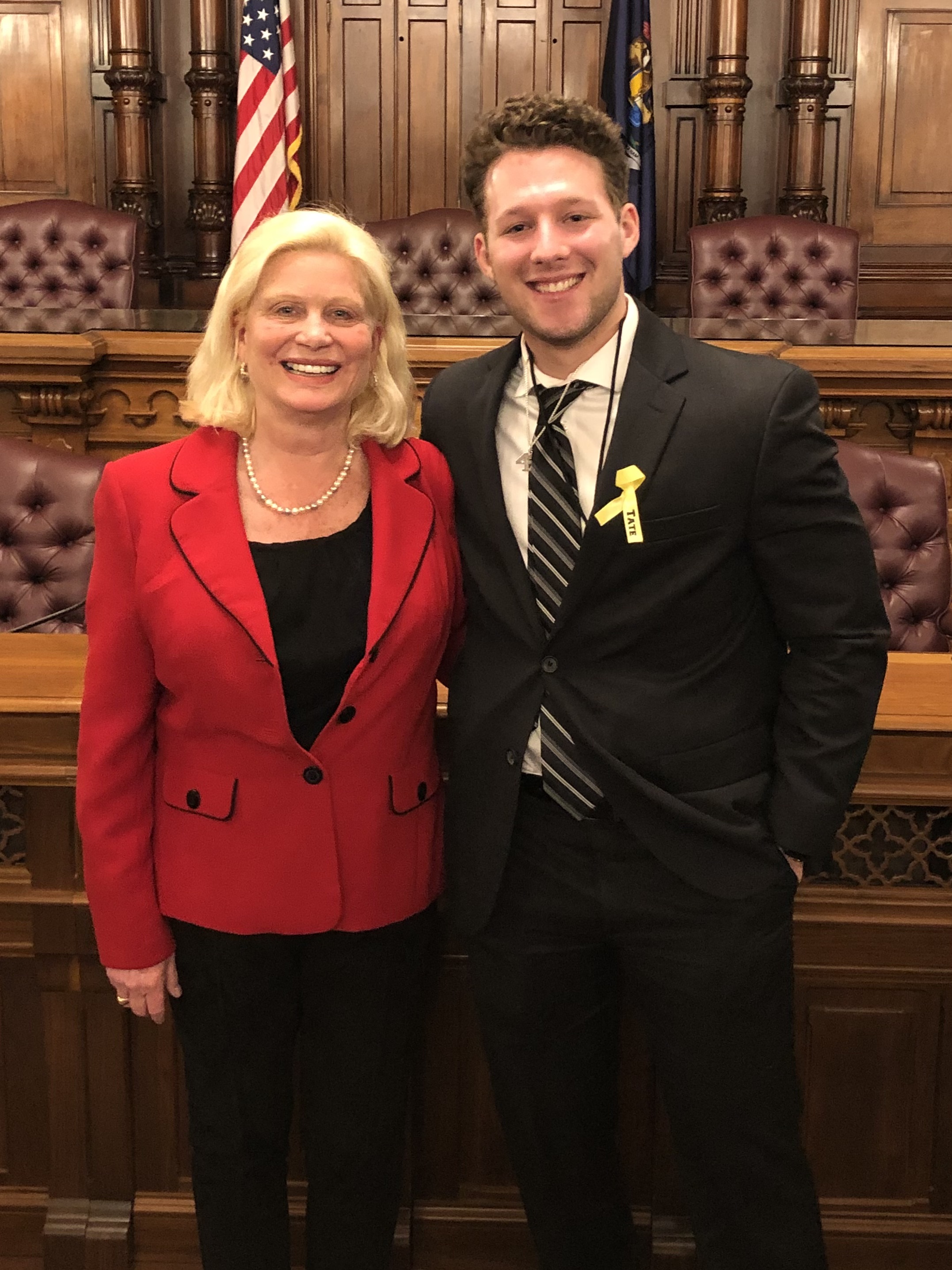 Editor's note: The above photograph of Johnson is available by clicking on the image or by visiting SenatorRuthJohnson.com/photos/.